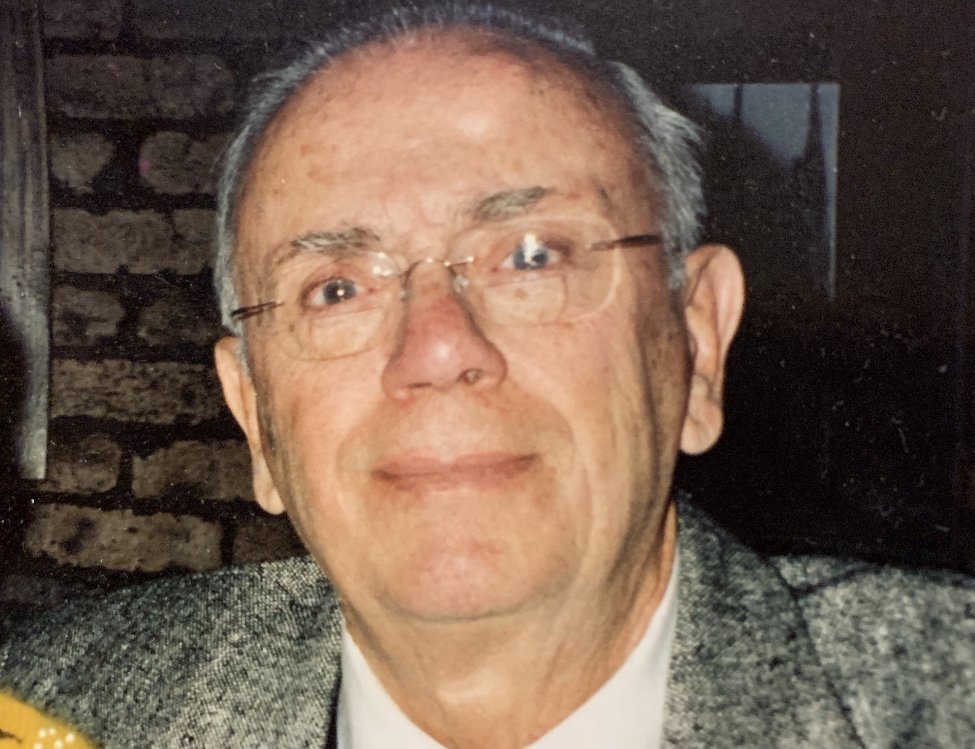 Obituary of Salvatore Sinatra
Salvatore Sinatra passed away peacefully on the early morning of June 14, 2019 at 90 years old. Known by friends and family as "Sam", Salvatore was a lifelong resident of Ridgewood, Queens where he started his family after purchasing a comfortable two-story brownstone. He was a fixture in the local community, being a member of Saint Aloysius Church while working as a mechanic, then shop steward at the New York City Department of Sanitation. He was an avid sportsman - a natural hunter, fisherman and gifted golfer who enjoyed playing the links at the Forest Park greens. A generous and honest man, Sam was valued by those close to him as someone who was calm, accountable, charming, and full of wit & humor. He enjoyed long drives in his impeccably kept vehicle and was known for being well-dressed and always a gentleman. Salvatore will remain a role model for his family, and will be deeply missed by his loving wife and steadfast partner of over 65 years, Maria Sinatra. Their love is a testament to living each day for others, a calling which - as patriarch of the Sinatra family - Salvatore fully embodied each day. Salvatore is survived, loved and held in highest regard by his family including wife Maria, their four children – Louis, John, Joseph and Melanie – nine grandchildren and two great-grandchildren.
Euolgy (by Family)
My Dad was my hero. I am so incredibly grateful and happy that I can stand here today and tell you that I have had the best Father that a daughter could ever ask for. To say that I loved my Dad would be an understatement and to say that I'm going to miss him would be an even greater understatement. So many people have come up to me and said that I have been a good daughter to him, but quite honestly, I would move mountains for him as he would do for me.
Nobody can have a perfect Dad, but my Dad was as close to perfect, in my opinion, as they come. He bought me my first pair of platform shoes and my first Sonny and Cher album, he spent countless hours freezing watching me ice skate on weekends, he taught me to swim, to dive and to fish. His love of the water was infectious. I can vividly remember him throwing me overboard high in the air in the ocean while fishing. I loved it and to this day, my love of the ocean comes from him. He taught me to drive and he even made a wooden model car for me to show me what happens to the wheels when you turn the steering wheel. He always put things in proper perspective for me. I remember taking a board exam in medical school. I was very nervous the night before the test. We spoke on the phone and he said, "What do you think you're going to do, fight the gladiators? It's a test for goodness sakes, not a battle." He would say "wake up, wash your face, get something to eat, take a Bufferin, your Saint Jude card and take the test." I can still see his gentle smile watching me through the years getting awards, graduating and moving on in my life. I remember when I got married, he said, "they are not going to play that Daddy's little girl song, right. You're a doctor and you can't play that." I thought I was still his little girl, no matter what! His love was unconditional and this is something I will cherish from his character and take with me forever.
I always loved it when my Dad visited our house on weekends. Ours is probably the only home in Saddle River that has tomato plants out front and fig tree that is covered with a white bucket in the winter time. He enjoyed puttering around my house making repairs and tending to the garden. Most of all, he enjoyed spending time with his grandchildren. He would do absolutely anything for them. I remember when he almost got arrested at Newark airport. When we arrived from Oklahoma bringing Rachael home soon after 9/11. He jumped a barrier to take photos of his new granddaughter! The police confiscated his camera and gave him a warning. He was so excited to meet his new granddaughter he literally leaped over the guard rails to see her for the first time. He would always call his granddaughters his honey bunches. He loved it when Alexandra would ask him how to say Italian phrases and in the end, it was she that held him up and walked with him. But his PAL Justin stole his heart. Even in his darkest hours, just mentioning his name would make him smile. He was so proud of Lisa and would say what a great Mom she was to Lily and Rosie and how Lenny proudly served our country in the Navy. He loved to golf with Nick and travel with him to Florida and he enjoyed his visits with Michael and his dog Luca. He was so proud of beautiful Nina going to MIT and graduating with a doctorate from Harvard. Maria and Vincent were so special in his eyes. They inherited his artistic abilities and intelligence and Maria his quite grace and elegance. His grandchildren were his gems….he would always make sure we were well fed and he always made sure that we had a sweater on and were not too cold.
My Father was hard working, compassionate towards everyone and he deserved the success and rich life that he enjoyed with his family. He taught me so many things…he may not have gone to college (although he would say he went to the University of the Streets), but I think most importantly he taught me how to navigate and get along with people. He would quote Kenny Rogers in the Gambler and say, "Mel, you need to know when to hold them, know when to fold them, no when to walk away and know when to run." He was the quintessential diplomate. He was so proud to be chosen as Union shop steward. He was known at work as a calm, even-keeled, fair and honest man and that he was. His men were lucky to have him to represent them.
My Father was a warm, kind, generous man who was always there for us, his grandchildren, family and his lifelong friends. I was impressed that he had a tight group of friends for over 70 years. He would tell me that in order to keep friends you need to be a "sport". In his mind that meant to never short change anyone and to be generous with your time and money. He would literally give you the shirt off his back if you needed it. Countless times, he would go out of his way for anyone that needed help.
My Dad was always there for my Mother. They have been happily married for 65 years. They have shared everything life could offer – together. They were a great team supporting each other in every way. She would always tease him that Austrian people were better than Italians and in the end he was happy to have his Gottscheer wife. In the last few weeks, my Mom and I spent quite some time together and on numerous occasions, she emphasized how lucky she was to have a husband who was faithful, hardworking, good and so devoted to her and his children and grandchildren. Even in his last days, he told my daughter Rachael to be careful and not drive too fast, or he would look over and ask if the kids wanted ice cream.
I admire him so much because of the kind father he was to my brothers and I. He instilled in us a core value system based on RESPECT. He was a man of integrity and honestly. Decency, reliability, honor and respect are all qualities that my Father not only held in high esteem but practiced every day during his time on this earth. His kindness and generosity will be remembered by all who had the great pleasure of knowing him.
His passions for the outdoors, fishing and hunting gave him many happy hours with his cherished friends Jimmy, Joe and Donald. Hunting season began each year on my mother's birthday, but reluctantly, she always let him go and gave him his time with his friends. In retirement, he picked up golf at age 62 and spent many years playing golf with my brother John, and enjoying trips to Florida and golfing with Lou, Joe and Nick. He even picked up a tennis racket with my husband, Warren, on occasion.
My Dad had many hidden talents…including being an artist. He could carve and create beautiful works of art. My mother still has the peach pit ring that he made for her to commemorate their engagement. He loved sketching and painting. He was incredibly funny and had such a dry wit. He would tease and joke but never out of malice. He placed great value on a good joke. I remember once going on a medical school interview and my father managed to ask the interviewing doctor where he could "tap a kidney." He had no airs about him and would joke every chance he got.
I am humbled by my mom's strength over the past few months and her ability to keep her sense of humor and focus on what is important, her family. I am in awe watching my three brothers work so hard to help my dad. My brother John cooking, washing dishes for my mom, managing her finances, his multiple visits involving long drives from Long Island which would take hours. My brother Joe who is the most kind, considerate, loyal generous person I know always showed up when you needed him the most with the most practical things that my parents could use. And, my mild-mannered brother Lou giving my mother strength with his quiet presence. Oh and those rolls and Italian bread from Rockland Bakery…I am truly blessed to have three strong brothers to lean on and look up to.
I will miss my ather, my inspiration and my greatest fan and cheerleader. Every day I am thankful for the blessings of knowing and loving him– a great and noble man and the best father a daughter could ever have.
Visitation at Funeral Home
7:00 pm - 9:00 pm
Sunday, June 16, 2019
Morton Funeral Home / Ridgewood Chapels
663 Grandview Ave.
Ridgewood, New York, United States
Visitation at Funeral Home
2:00 pm - 5:00 pm
Monday, June 17, 2019
Morton Funeral Home / Ridgewood Chapels
663 Grandview Ave.
Ridgewood, New York, United States
Visitation
7:00 pm - 9:00 pm
Monday, June 17, 2019
Morton Funeral Home / Ridgewood Chapels
663 Grandview Ave.
Ridgewood, New York, United States
Funeral Service
10:00 am
Tuesday, June 18, 2019
St. Aloysius R.C. Church
382 Onderdonk Avenue
Ridgewood, New York, United States
Final Resting Place
St. Charles Cemetery
Conklin Avenue
Farmingdale, New York, United States
In Lieu of Flowers
Donations may be made to: St. Jude Children's Research Hospital 262 Danny Thomas Place Memphis, TN 38105-3678 www.stjude.org
Share Your Memory of
Salvatore